Tom Dickson

Tom started his professional career with Leo Burnett Advertising, the largest advertising agency in the United States. In his 17 years with Burnett, Tom managed several national and multi-national businesses including Kellogg, Procter & Gamble, Nintendo, Hallmark, and Keebler, gaining an extensive knowledge of all marketing disciplines including advertising, sales promotion, database marketing and sports marketing. Tom was an Executive Vice President when he left Leo Burnett in 1996 to pursue a full time baseball career.


Sherrie Myers

Sherrie began her career with the Chicago Tribune in advertising sales. Over the course of the next 20 years, Sherrie progressed through the world of sales management and publishing, working at several national magazines including Smithsonian, Sunset, and Southern Living. In the late 80's and early 90's, Sherrie was part of start-up teams that launched several national magazines that were later sold to Time-Warner and ABC Cap Cities. In 1999 Sherrie was profiled in Women Entrepreneurs Only, a book featuring 12 prominent female entrepreneurs in the United States.

---
In 1996, Tom and Sherrie launched their first minor league baseball team, the Lansing Lugnuts. Playing in Oldsmobile Park, a new stadium they developed and constructed in Lansing, Michigan, the Lugnuts have been one of the most successful professional sports franchises in minor league history. The Lugnuts set the Class-A baseball attendance record in 1996 drawing over 535,000 fans. The team's success is unwavering, as the Lugnuts have averaged more than 400,000 fans per year over the team's first 11 seasons. Playing a key role in the revitalization of downtown Lansing, the Lugnuts have become an integral part of the mid-Michigan community.

In large part due to the success of the Lugnuts, Tom and Sherrie were named "Entrepreneurs of the Year in the State of Michigan" in 1997.

In 2001, Tom and Sherrie purchased the Charleston Alley Cats in the South Atlantic League and began working with government officials to put together financing for a new ballpark. In October 2002, funding for the new $23.0MM facility was approved. Like its sister team in Lansing, the Charleston club plays in a new state-of-the-art facility designed by Kansas City based architects HNTB that opened in April of 2005.

In 2002, as part of a nationwide competition, Tom and Sherrie were selected by the City of Montgomery, Alabama to bring affiliated baseball to town. Montgomery, as part of its riverfront redevelopment efforts, built a new $26.0MM ballpark that opened in April 2004. Tom & Sherrie announced the team name, "Montgomery Biscuits" a year prior, and received an overwhelming response nationwide. Internet retail sales have brought Biscuits merchandise into 50 states and 7 countries. Attendance in the first three seasons has averaged over 320,000, placing the Biscuits (a AA Tampa Bay Devil Rays affiliate), as the #2 team in attendance in the Southern League despite playing in one of the League's smallest markets.

In addition to Lansing, Charleston and Montgomery, Tom and Sherrie have been responsible for the development of over $150MM worth of new minor league ballparks over the past eight years in markets such as Dayton, Ohio; Joliet, Illinois; Gary, Indiana; and Eastlake, Ohio.

Tom and Sherrie have been very fortunate to have not only received a variety of awards for their entrepreneurial efforts, but have been covered in a long list of national media stories including The Wall Street Journal, ESPN, USA Today, Southern Living Magazine, Smart Money Magazine, Baseball America and most recently featured on CNN.

In addition to Tom and Sherrie's sports franchises, they own two other companies, Professional Sports Marketing, a sports consulting company, and Professional Sports Catering, a food catering company. These two companies were founded to provide wide-ranging consulting and food services for professional sports franchises around the country.

Tom and Sherrie live in Wilmette, Illinois with their son, Andrew, and Airedale Terrier, Bonz.


Consulting Management Team
Managing Your Finances
Jonathan Harris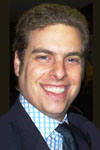 Jonathan attended the University of Tulane in New Orleans on an academic
scholarship, and graduated with a degree in Science & Management/Accounting
in 1999.

After graduation, Jonathan moved to Chicago and began his career in finance. Jonathan spent his first two years in Chicago at KGN, a major accounting firm in Chicago. Following that, Jonathan moved to Jeff McClusky & Associates, an entertainment company in Chicago, where he oversaw the entire finance operation of the mid-sized, entreprenuerial company.

In 2002, Jonathan began is career with Professional Sports Marketing. At PSM, Jonathan is reponsible for all corporate finance and human resource functions. During his tenure at PSM, Jonathan has developed an experitise
in all matters relating to the finance of minor league baseball franchise including on-going operations, taxation, insurance, lease negotiation and investor relations. Additionally, Jonathan has been integrally involved with several new business start-ups, as well as team acquisiton, refinancing and divestiture. Following the formation of Professional Sports Catering,
LLC in 2005, Jonathan took over as Director of Finance for PSC as well.

Jonathan and his wife Cara live in Chicago.

---
Retail / Promotional Management
Pam Hastalis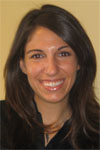 Pam joined the PSM team in February, 2003, bringing years of retail experience. She is responsible for overall team retail operations including the purchase of retail merchandise for the Lansing Lugnuts and Montgomery Biscuits. Pam is in charge of communication with retail vendors, ensuring that all merchandise is high quality, attractive, exciting and represents the brand of the teams. She recently directed the start-up of the Great Lakes Loons' retail operation and managed the creation of holiday retail stores in both Montgomery and Lansing. A graduate in Marketing from Northern Arizona University, she also manages the retail section of the teams' websites. Pam is also in charge of purchasing staff and player uniforms and items for promotional giveaways for both teams.
---
Building Your Brand
Richard Corelitz*
Dick has over 30 years of advertising and marketing communications experience. He began his career in the Client Service Training program at Leo Burnett, where he worked in various positions with clients that included Nestle, Procter & Gamble, and Kellogg. Dick also spent several years in Burnett's International division, including two years as EVP Director of General Services in Milan, Italy, as well as a year as Assistant to the Chairman in Chicago. Following Burnett, Dick was Managing Director at Bayer, Bess Vanderwarker, and Managing Partner at Bozell. Clients included Helene Curtis, National Pork Producer's Council, and Loyola University / Medical Center, and responsibilities included oversight of agency departments and of Public Relations, Food Service, and Retail marketing in addition to advertising. Dick joined the Carpet & Rug Institute in Dalton Georgia as Director of Marketing, and led the creation and launch of a national program designed to increase awareness of and interest in carpet. He then served as COO of eCreativeSearch, an internet-based company serving the television commercial production industry. Most recently, Dick was Managing Director of 141 Communicator in Chicago, where he partnered with Percy Wang to lead the interactive marketing group.

Dick is a native of New York and a graduate of Dartmouth College and the University of Virginia
Business School.
---
Building Your Brand
Percy Wang*
Percy has over twenty years advertising and integrated marketing experience. Some of his prominent clients include Microsoft, Fujitsu ICL, Motorola, AT&T and Kraft Foods. Most recently, Percy served as the EVP Creative Services for 141 Communicator in Chicago. His primary focus was on leading the creative strategy for digital marketing programs. Prior to joining 141 Communicator, Percy was the Creative Director at Wang Idea Works, an integrated advertising agency in Chicago, Illinois. He led the agency to becoming only one of two Midwest agencies to be added to the ChannelSeven.com Top 100 U.S. Agencies in 1999. Lighthouse Global Network acquired the agency in January 2000. Percy's background also included working at Elliott/Dickens Advertising in Silicon Valley where he led the creative team to create award-winning work for technology companies.

Percy is a native of Chicago and an alumnus of Grinnell College and the Illinois Institute of
Technology. His work can be found in Creating Killer Web Sites, 2nd Edition, Great Web
Architecture and the Website Graphics series of books. He is active in the education community,
teaching kids how to design and develop web sites.

* = Dick Corelitz and Percy Wang are owners of Simple Studio in Chicago. They are strategic partners of PSM for brand identity work. For more infomration, see
www.simple-studio.com